Make Your Notification Impressive For Quick Response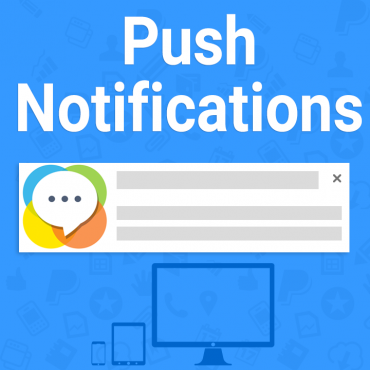 Whenever you publish any Web Push Notification, you must keep in mind that it should be effective to the viewer in one look. Effectiveness is the key to success in any field. Characters of the notification should be in limit and must contain all details so that users can read it easily and they do not feel bored of it. People will go for it and also ask their near ones if they find it valuable. We are discussing below some points which must keep in mind while making notifications.
• Clear message – Try to come up with an action-oriented message in your notification and make it clear to understand.
• Words limit- Your push notification must contain limited words but that words should describe each and every part in details to the audience.
• Time & frequency – Timing plays a vital role in Web Push Notification. Your notification must have a clear image of understanding so that your subscribers spread all over the world.
• Uses of social proof – If you want to increase your click rates then use social proof in your Web Push Notification.
There are so many companies which provide Web Push Notification services. It pushes the goals in business and helps in spreading throughout the world. This is precise in nature and provides valid information on time and sends timely benefits to the users who are seeking. It provides a lead in productivity and growth of the business. Users can achieve unexpected support in their business with the help of Web Push Notifications. Now, users are no more dependable on other sources from when push notifications come in the process.